What would you like to discuss in the next forum?
Welcome to the forum, the place for fascinating photography discussions with the Masters of Photography community.
What would you like to discuss in the next forum?
Welcome to the new Masters of Photography Forum, the place for fascinating photography discussions with the Masters of Photography community. This is a new feature for the community and we'd love to know what topics you'd like to discuss in upcoming forums.
Let us know below!
Sharing their struggle could be one topic too. Everyone at some point might have hit the wall and felt lost in their photographic journeys. Would like hear some stories of how they found back their love of photos. 
Now a day, maybe same as other fields of our world, Photography become more "Imagography"! it means, using presets in editing softwares and depending on post production! Pros even are defending to shoot RAW and manipulate images to post in social medias just to get Like Therefore it is not possible to like or dislike any photos on printed magazines or in internet, digitally. Why? because you are not sure it is original shot taken by photographer with knowledge, skills or upon virtual literacy and composition rules, and based on in-camera setting and lighting, OR just shot with whatever device is available and 90% sit with your computer and start using manipulation to create an image! Photographers are shooting wedding and edit all photos based on costumers needs to show them slim, fit and beautiful, when all of them know that is fake and not true! All magazine covers are displaying angles of celebrities and when you see them face to face you don't believe what you saw and what you see! Therefore, we need to ask ourselves again, what is the boarder of reality and artificiality, Art and Tech, Photography or Imegography?! How much is allowed to use Camera with lenses and then darkroom/Lightroom techniques to create an image or straight away from camera and focusing on what we try to take to say?! ....
Photography came late into my life. Then, about 3 years ago, it became my obsession/compulsion.
At the same time, I started noticing my eyesight getting progressively worse. I'm longsighted, and now I really struggle when  hadling the camera, the settings, and inspecting the focus is sharp. I've not encountered many photographers addressing this issue. I for one would appreciate to hear if others find it similarly frustrating, and what practically can be done about it...
I'm thinking of two topics:
1. The business of photography on a spectrum: Commercial to the art end of the spectrum.
2. I learned the term fine art is reserved for art objects that exist as one: paintings, drawing, sculpture. When graphic arts (intaglio, lithographs, and editions of sculpture (bronze casting, for example) it became acceptable to create editions as fine art. Once the edition is complete, the plate, the cast, the negative is destroyed. How about a discussion on editioning - especially in our digital world and especially with photography so many images are never printed and exist only as pixels.
Because we consume some much imagery through digital devices these days, will the print become a "quaint artifact" of earlier photography?
As someone who spent much of their waking hours in a darkroom, I find this possibility disturbing, but if the art is consumed via a screen, is there still equal footing for the fine print?
Geometry. 
by the way, this forum looks broken with loads of code and/or weird characters in the text above. I am on Chrome on an iPad.
Canon eos rebel sl1 is described by everyone as a entry level camera what does it need so that it is not considered an entry level camera?
Am always interested is feeling the finished photo side by side with the original image from the camera. How people see to edit and where they take their vision with an image is fascinating. I see this forum limits you to a single image, that would have to be changed if we were to try this topic. 
I have just completed a lot of research about why certain cameras are considered entry level cameras. It all comes down to one issue. Any camera that does not have a full size sensor is a entry level camera. All of the other bells an whistles are not part of the decision. It would be like Ansel Adams saying any camera that does not have 8x10 plates is a entry level camera even though he owned and used 35mm cameras and made famous pictures with the 35mm
Sign up for free & watch 4 amazing lessons from some of the greatest photographers in the world
 + Access great films about photography + Join our Forum conversations + Inspiring interviews & articles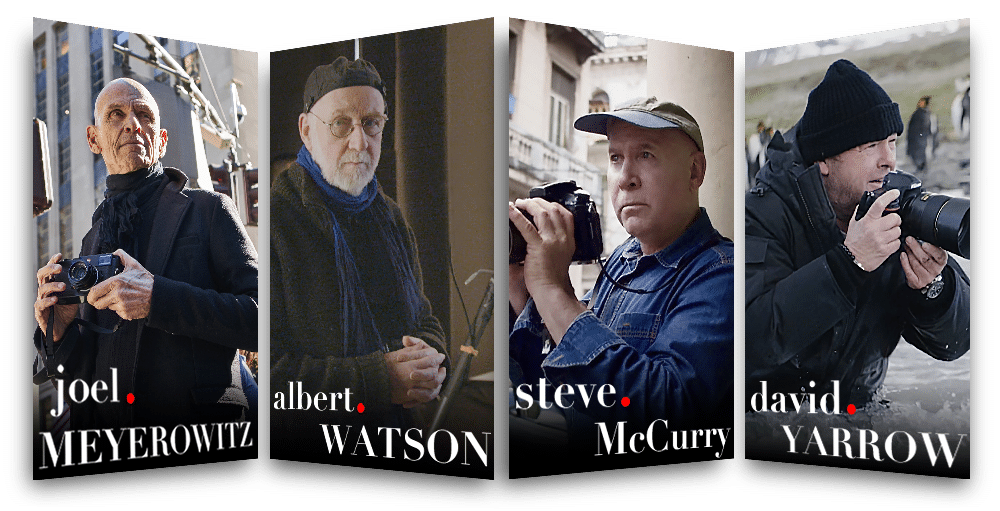 Sign Up to Watch Right Now