Portrait photography is a very broad genre and can incorporate everything from studio images taken under highly controlled conditions, to corporate sittings, candid images and fine art. While there are many skills you'll need to work on when you undertake this kind of photography, there's one very important decision that underpins the success of any portrait: your choice and use of indoor or outdoor lighting. Understanding the pros and cons of shooting inside or outside will help you make an informed decision based on the individual subject, conditions, and purpose of the image. Putting these portrait photography tips into practice can make the difference between a good image and a truly great one.
The Choice Between Indoor or Outdoor Portraiture
There's no right or wrong choice between shooting inside or outside, as both have their own benefits and challenges. Quite often it's personal preference that takes precedence, but there are also certain constraints that need to be taken into account in terms of what the image is going to be used for, and what the subject and photographer are hoping to achieve. The holy grail is to strive to capture the authentic 'essence' of your subject. There are myriad ways in which you can do this, but the location – and consequently the lighting – in which you place them is vital. For example, if you're looking to capture a sense of fun or freedom you probably wouldn't want to photograph your subject in a formal seated position in a studio; and by the same token, if you're looking to convey strength, reliability and a sense of power for a corporate image, you wouldn't set up a casual beach shoot. But whatever location you choose, good lighting is absolutely key if you want to create the most striking images and aim to emulate such greats as the legendary Albert Watson, whose Masterclass is available with Masters of Photography. Here are some portrait photography tips so you can begin to make the most of any situation and take your own work to another level.
---
"No matter what you think your personal preference might be, it's important to be able to adapt and understand the effects of both indoor and outdoor lighting on your image."
---
Considerations for Shooting Outdoors
Taking a subject outdoors opens up a wealth of opportunities to get creative, and working with natural light is both exciting and rewarding. As well as an unlimited light source (the sun!) there is also unlimited scope for your backdrop when you take your subject outside. It allows you to create a unique ambience for your image, depending on the mood you're trying to convey. Time of day is extremely important, as shooting in the midday sun will produce a very different image to shooting on an overcast day with soft, diffuse lighting. You'll also need to carefully consider the direction of the light: coming from the back, side or front, all of which produce dramatically different effects. In his masterclass, Albert Watson explains that many photographers become so encapsulated by their camera and subject that they forget to consider how the light is moving and changing. Experiment by placing your subject in a range of positions to determine which is most effective in terms of the shadows cast.
---
Tip: Many photographers chase the so-called 'Golden Hour' – the period just before sunrise or just after sunset – to make use of the beautiful softness it produces. Finally, one of the best outdoor portrait photography tips is to utilise the 'open' shade at your disposal. If there is none, you can create your own with an umbrella, fabric or other props.
---
Considerations for Shooting Indoors
Indoors doesn't necessarily mean in a professional studio; it could be in a private home, a café, a library – in fact anywhere the available light is suitable for shooting.
First and foremost you should familiarise yourself with the location, ensure it's free from distracting clutter and identify your light source. The colour of the walls is also very important, as this will affect the colour of the light cast on your subject (as a general rule, pale coloured walls are much better at 'bouncing' the light). If you're working in a studio you'll use professional lights, so make sure you fully understand not only the operation, but the effect of these, before you start. You can use on or off-camera flash; LED; softbox; monolights; a range of modifiers (reflectors); ring lights –and others. You certainly don't have to use them all, but make sure that you know the ones you do. Other considerations if you're shooting a portrait indoors include using the correct ISO, so your images do not appear 'grainy' (unless, of course, that's the creative effect you're after), choosing the right shutter speed for low light conditions (usually under 1/100th sec), and you'll almost certainly find a tripod useful as well. In lesson 7, Albert shows us how he sets up his studio for a portrait session. He shares his advice for creating a 'black box' within the studio, so that he is able to maintain absolute control over the light conditions.
---
Pros of indoor: The main benefit is that you'll have more control over the creation of your image, in terms of more predictable lighting and effects.
---
Get Portrait Photography Tips from a Master
The inspiring work of Albert Watson is proof positive that you don't have to choose between shooting indoors or outdoors in order to create stunning portraits. He is an absolute master at capturing the authentic human element in his images, both indoors and out, at various times of the day. Our easy to follow online courses allow you lifetime access to the portrait photography tips and techniques of the Master himself, Albert Watson. The courses are suitable for people of any level and one of the huge benefits is that you're able to learn at entirely your own pace, when it suits you. You'll learn the technical skills of composition and how to gain the confidence and trust of a subject, but even more importantly you'll get a unique insight into the philosophies, ethos and experience of this acclaimed fine art photographer. This one-on-one insight into the way Albert Watson captures his iconic images, both in the studio and outdoors, will give you a rare and exciting opportunity to develop your own creative identity and begin creating your own mesmerising portraits.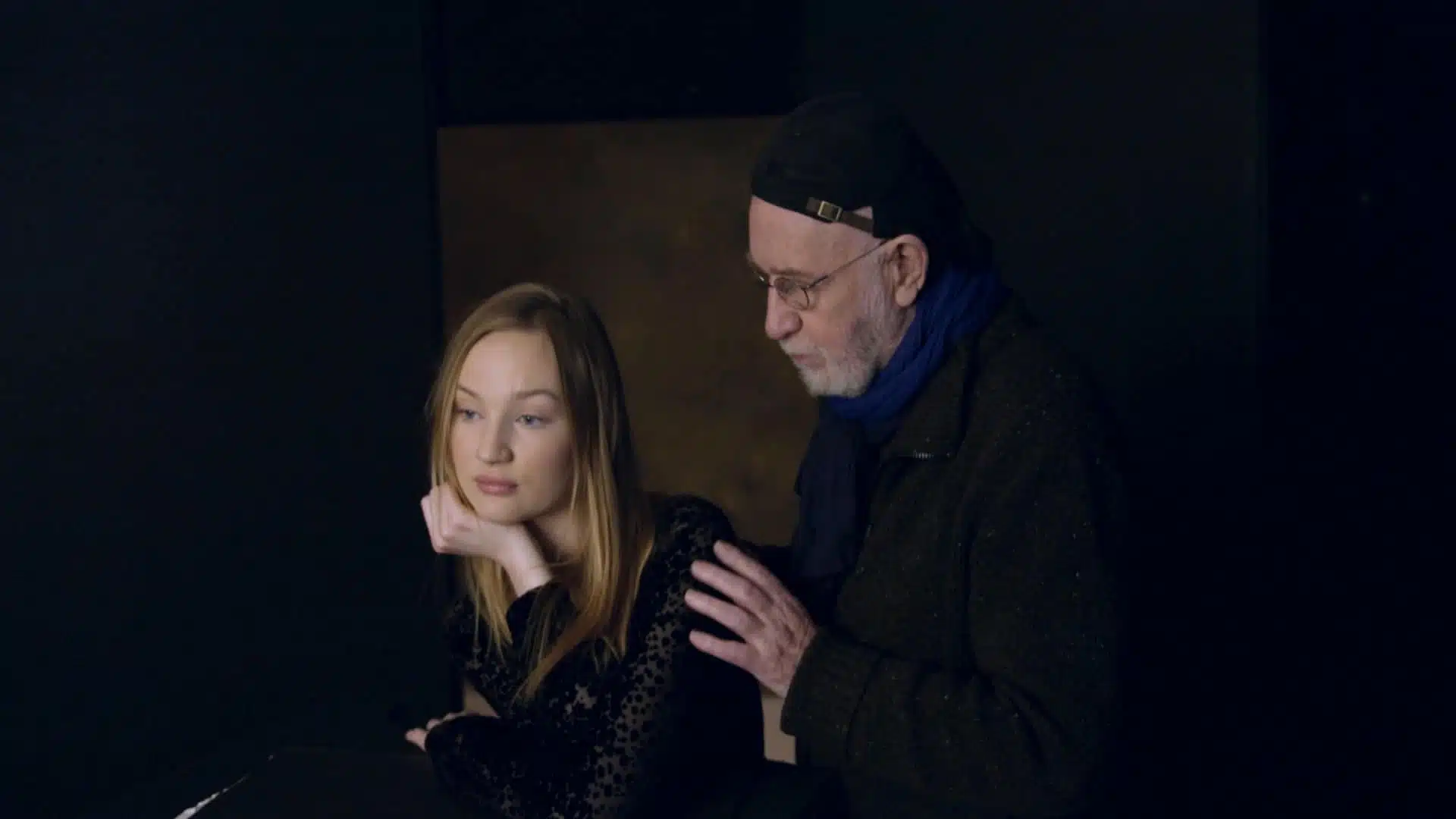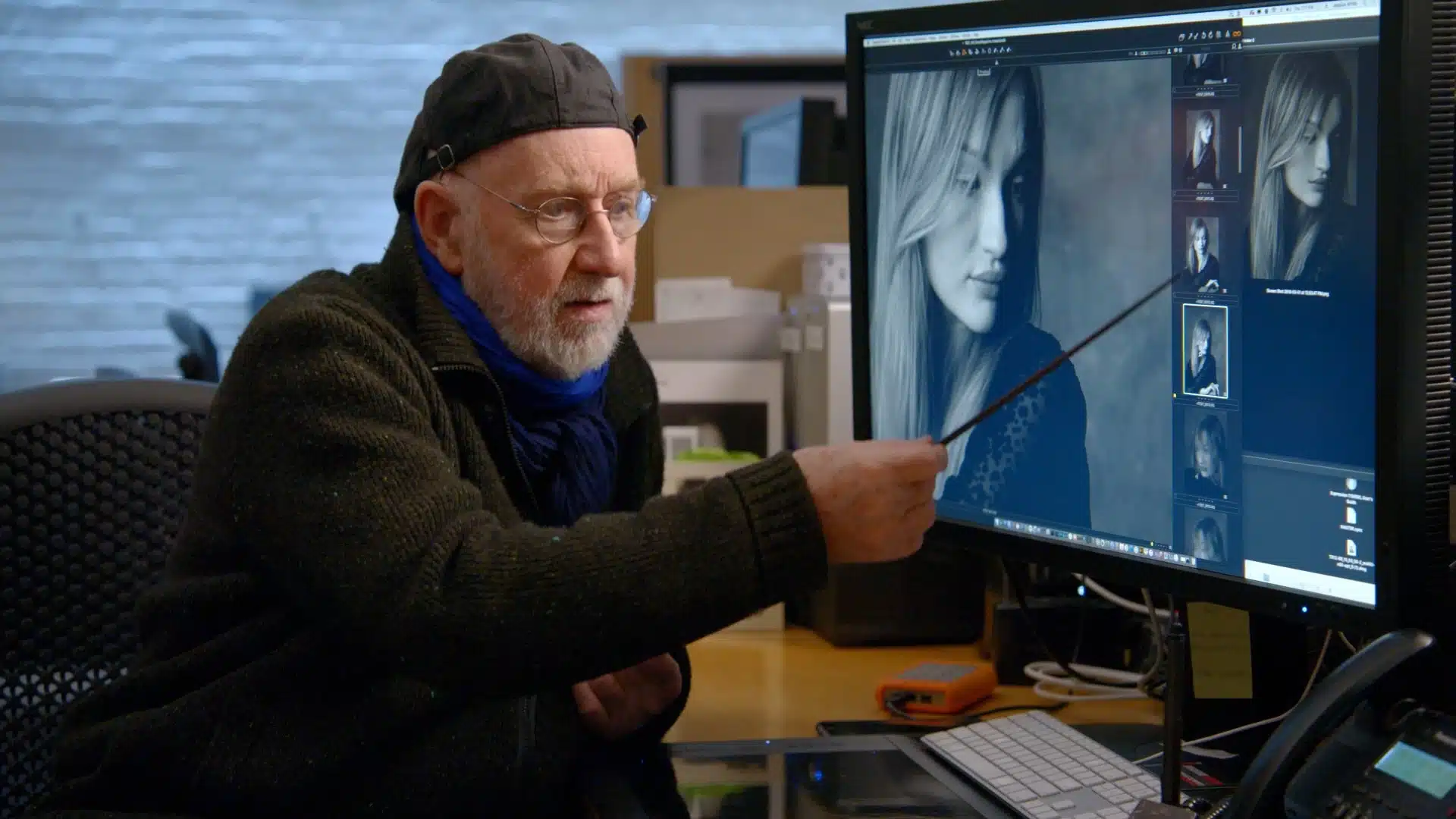 Get 6 amazing free lessons from the Masters
Each complete lesson is packed full of tips and tricks from some of the greatest photographers in the world.
If you'd like to learn more about all our Masters Of Photography, then why not join up to our Free Online Photography Courses, where you can trial some content for FREE before you Buy A Photography Course. Alternatively, you can join our FREE Photography Forum too.