Blind Magazine
Blind is a bilingual, French and English online magazine that publishes daily photography news from around the world. True to its mission to support photographic creation in all its forms, the magazine is committed to pay for any artist portfolio published on its website outside any promotional context. The magazine is financially supported by Meero in its desire to support the photographers' community.
Blind is a magazine that invites you to take the time to see, read and understand the language of photographers. Photography is a revealer and it reveals not just what our senses perceive, but also how our sensibility acts: what moves us, touches us, and bind us.

IF/Academy
The Summer Academy for Photography of the IF/Academy is an inspiring 4 day event on a dream-like winery in South Tyrol (Südtirol), Italy, for German speaking, passionate amateur photographers. Participants learn with high-end professional photographers in a variety of photo workshops and enjoy portfolio reviews, fine art printing, evening programs, excellent dinners and discussions.
Join IF/ Academy:
August 25-29, 2021 in Margreid, 20 minutes south of Bozen, Südtirol, Italy

Kosmo Foto
Kosmo Foto is a film photography blog based in London that is now a film brand. Fosmo Foto Mono is a 100-ISO black-and-white film mase for Kosmo Foto in the Czech Republic in the heart of Europe. The packaging is influenced by Soviet/East European graphic art and the film can be developed using any of the major film developers.
Kosmo Foto also produces T-shirts, film gift sets and art, and Masters of Photography subscriber get 15% off every purchase using the coupon code MOP15.
Click here and use the code MOP15 on the basket page to receive your 15% discount.

Leica Akademie UK
Leica Akademie UK offers a unique collection of workshops that aim to inspire a new generation of photographers. 
Workshops range from masterclasses with Magnum photographers, in store tutorials, multi day courses, trips on location and bespoke personalised sessions, all guided by renowned Leica ambassadors. 
With the aim for photographers and enthusiasts to try our products first-hand, develop their skills and discover creativity.
Leica Akademie UK has a special offer of 20% off Akademie workshops, for all Masters of Photography students.
Click here and use the code MASTERSOF2018 at checkout to claim the discount.

YouPic
YouPic is the social community for photographers.
Share your images, get recognition, detailed feedback and take your next step as a photographer.
YouPic has a special offer of 35% of for all Masters of Photography students.
Click here and use the code Masters35 and gives a discount on 35 % on the YouPic premium.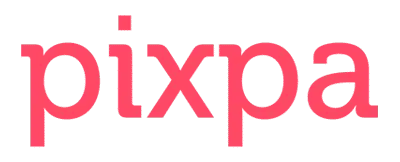 Pixpa
Pixpa is an all-in-one website platform for photographers to showcase, share and sell their work online.
You can create your beautiful, professional photography portfolio website within minutes, complete with built-in client galleries, online store, and blog – without any coding knowledge.
With plans starting at just $6/mo, Pixpa gives you all the tools that you need to manage your complete online presence in one place.
Pixpa has a special offer of 25% off on the first-year subscription for all Masters of Photography students.
Click here to sign up for a free trial and use the code MASTERP25 when you start your subscription to claim the discount.

Contrastly
Contrastly aim to help photographers all around the globe improve their craft and learn new skills. They create unique Lightroom & ACR presets, Photoshop actions, ebooks, and video courses. They also publish a popular blog with instructional articles, reviews, and tutorials.
Learn how to use Lightroom to it's full potential with their Lightroom Mastery ebook. The book will teach you the basic premises of the software using easy to understand, real-world language that will unlock your post-processing potential.
Currently, you can get $30 off! Click below to check it out.  

Ken Weingart
At his Art and Photography Blog & Podcast, Weingart interviews many of the great fine art and commercial photographers of our time like Albert Watson.
He also offers workshops in portraiture and lighting.
Check out Ken Weingart's podcast, blog and workshops:
Be inspired Be better Be great