Follow Garry Winogrand on the streets of Los Angeles as he discusses his displeasure at the term 'street photography'. He talks about how photography is not about taking 'pretty pictures' but, instead, is about finding ways to transform the energy of life in real world into an image: "when I make photographs, I don't think about pictures, I think about life! That's all there is!" – Garry Winogrand
The Jeu de Paume presents the first retrospective in twenty-five years of the great American photographer, Garry Winogrand (1928–1984), who chronicled America in the post-war years. Winogrand is still relatively unknown because he left his work unfinished at the time of his death, but he is unquestionably one of the masters of American street photography, on a par with Walker Evans, Robert Frank, Lee Friedlander, William Klein and Joel Meyerowitz.
Get 4 amazing free lessons from the Masters
Each complete lesson is packed full of tips and tricks from some of the greatest photographers in the world.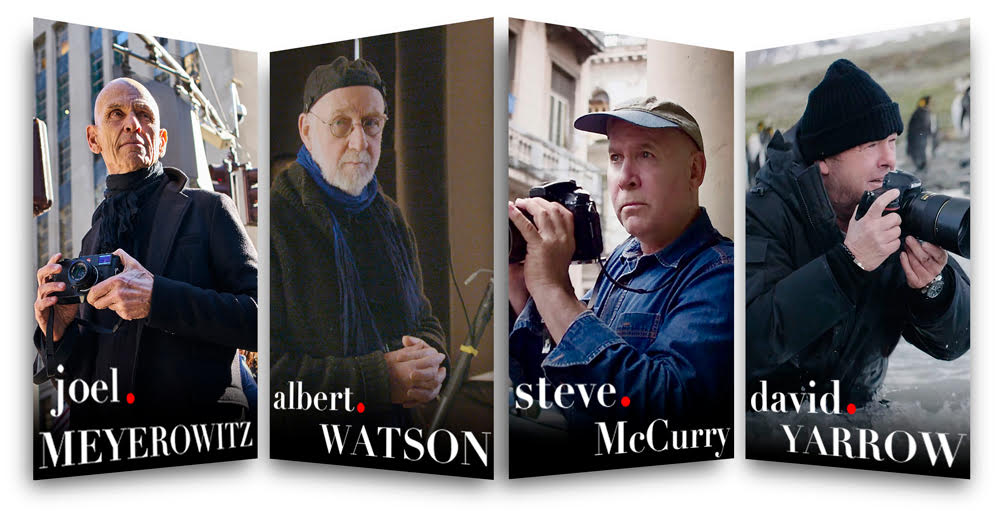 [mop_alt_user_registration]