What I've Learned: A Photographer's Journey is a Masters of Photography series dedicated to our students, exploring the stories behind the imagery they have created
Alexandros Tsiolis is a photographer that was born and raised on the Greek island of Corfu where he works at his family's restaurant. The first time we recognised Alexandros' work was when he uploaded the below shot to the photostream. We found that the photos had a beautiful and haunting quality and showed a distictive style and approach to the medium. We feel that he has followed Joel's lessons and advice and is developing his photographic eye. Even on an island you can find photographic opportunities everywhere, as Joel says it's all about finding your identity.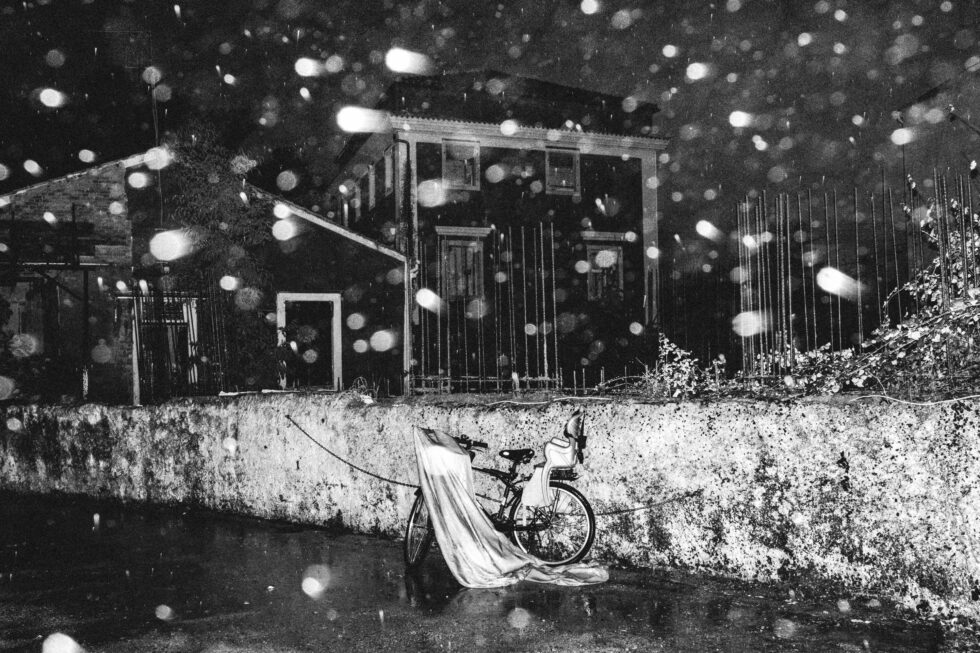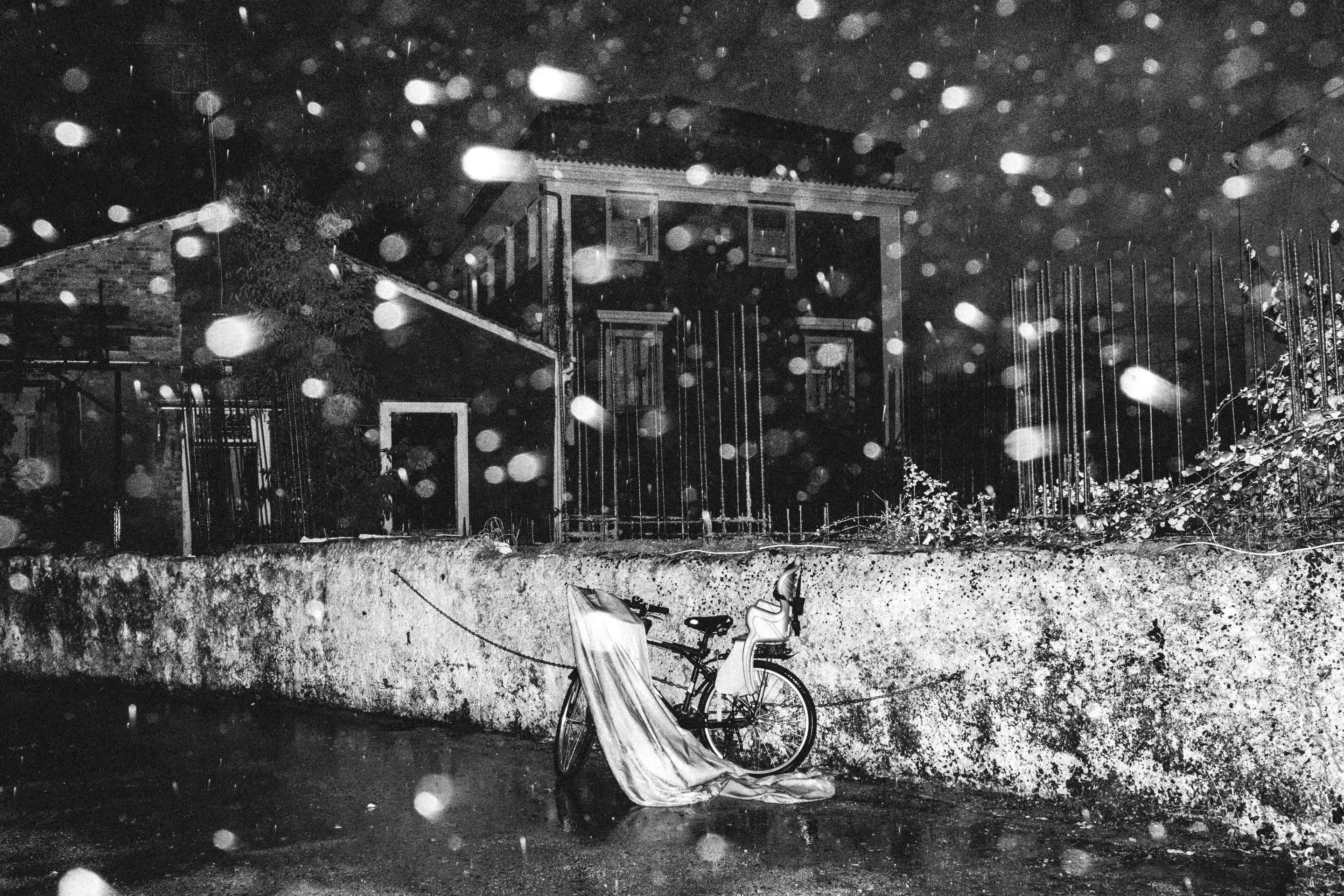 What made you want to start taking photographs?
I got into photography 5 years ago. I am a father of two girls and I started taking pictures of my first daughter, she was the reason I took an interest in photography. Trying to make better portraits of my children was the beginning!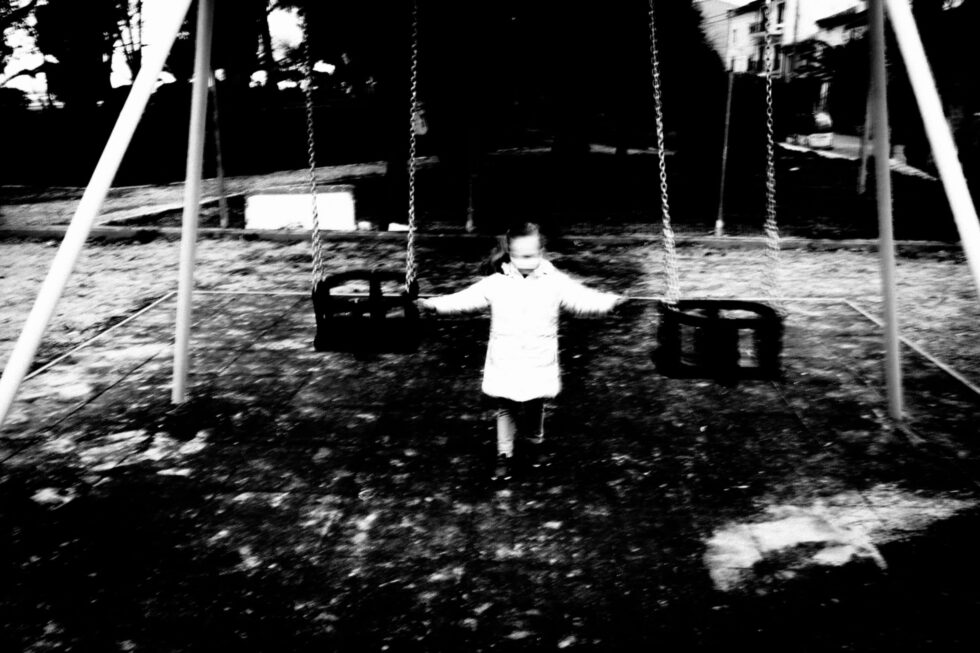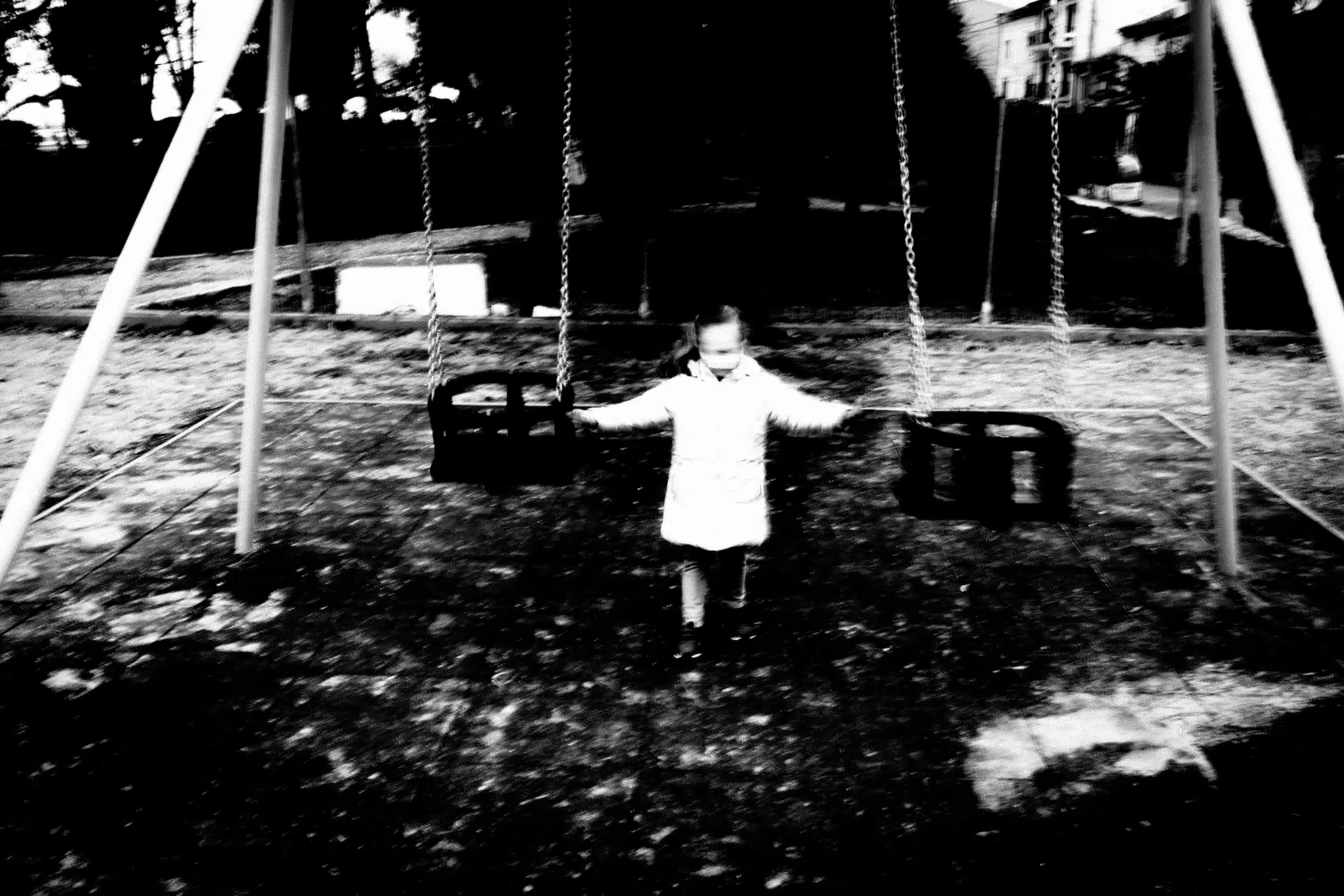 What do you enjoy in photography?
As well as taking photos of my children, I really enjoy waking with my camera and taking photos, mainly street photography and the documenting of everyday life, this is what I love to do.
What is your favourite piece of equipment?
I prefer using my Fujifilm Xpro2 with 23mm f2 lens. It is the gear that makes me feel comfortable in the streets and 23mm (35mm) is the focal length that helps me frame better. This combination of gear makes it easier for me to approach people.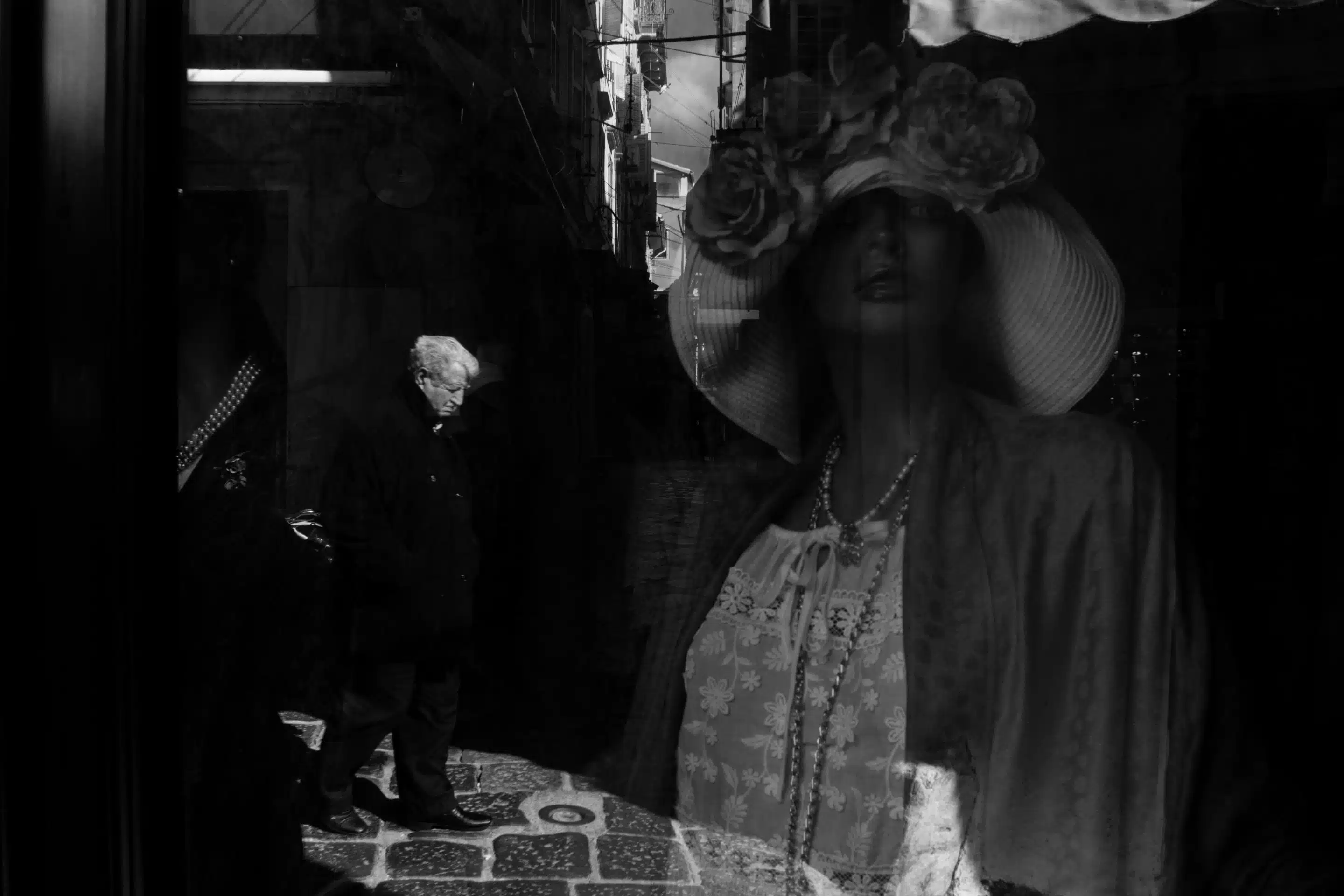 What was the most influential moment in inspiring your photography?
The most influential moment that inspired me was when my teacher, Nikos Vourgidis, showed me Henri Cartier-Bresson's photos. That completely changed my mind about photography, from that day onward, street photography became my real passion.
What does your photography say about you as a person?
I don't think that my photos show much about me as a person, I am simply on a quest of some nice moments in the streets, or of my life. This is the only thing I need from photography right now, to make nice pictures out of the simple things of life.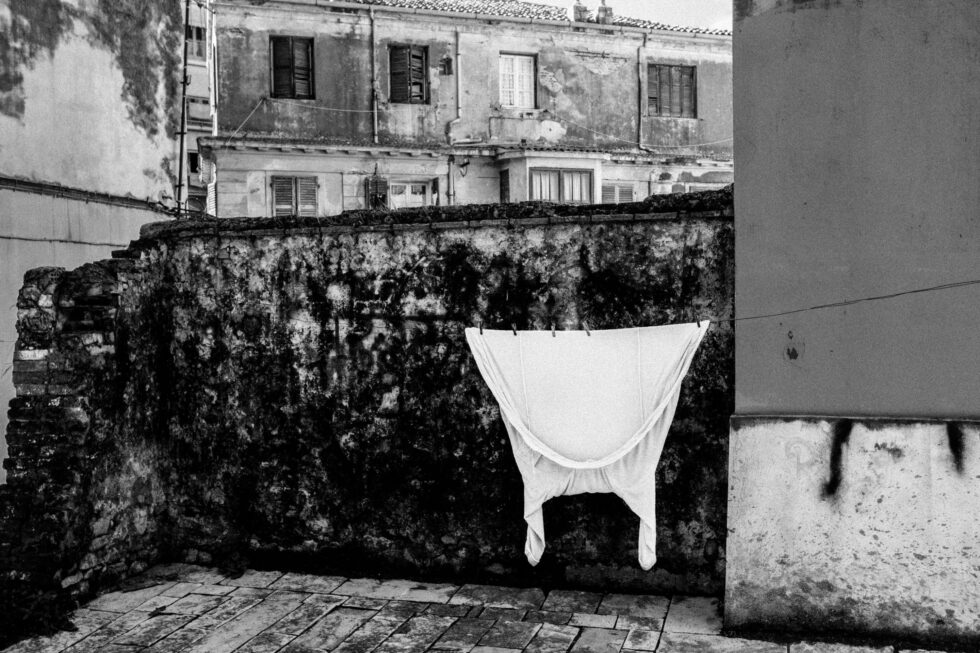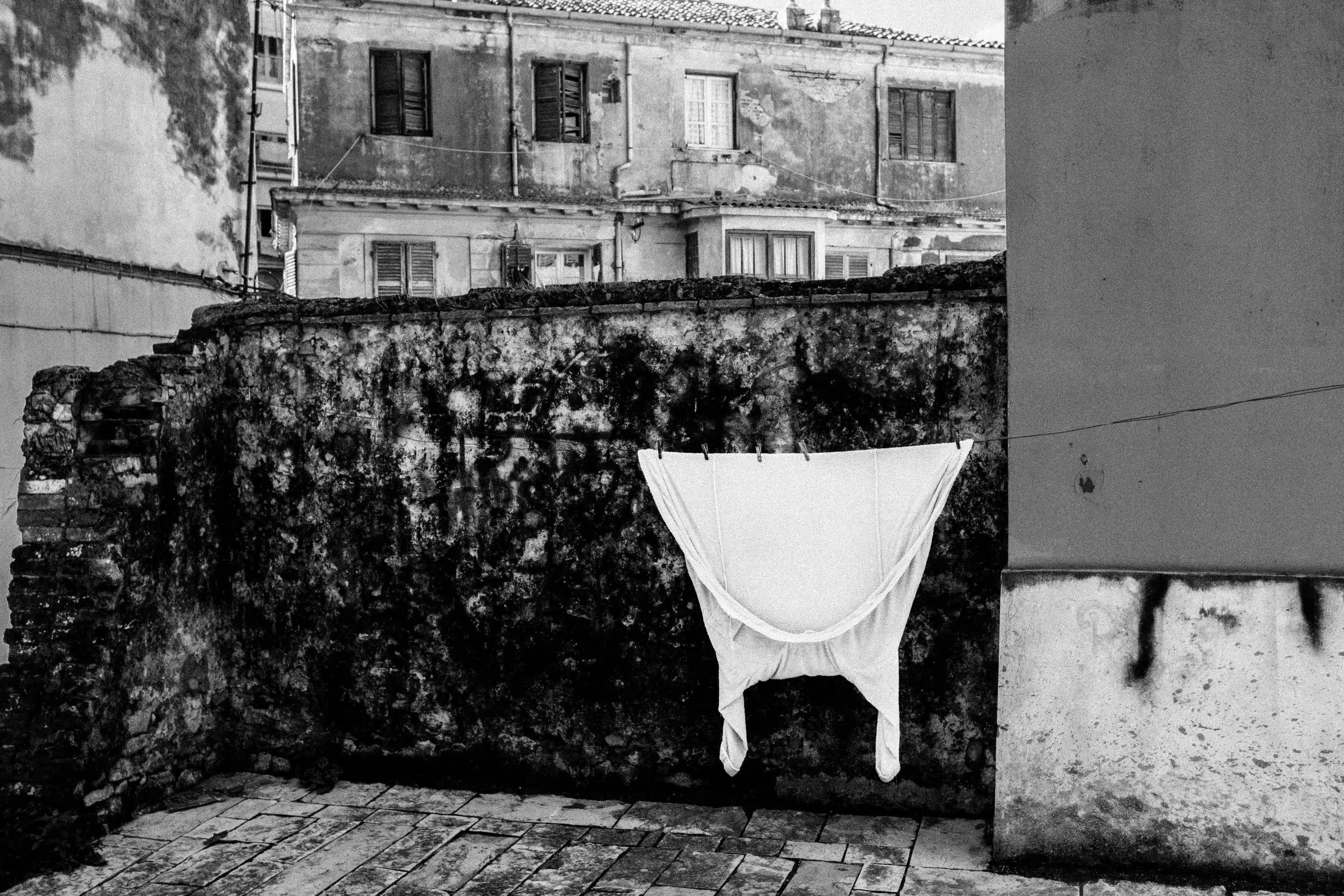 Which photographer or book has had the biggest impact on you? Why?
I am inspired by many photographers, mainly black and white photographers. Firstly I was inspired by Trent Parke and then by Stavros Stamatiou. I love the way they make great shots from simple things like rainy days, night lights and reflections. I am also very fond of Nikos Economopoulos and Joseph Koudelka for their unique compositions. Lastly of course, Joel Meyerowitz, who has influenced me with his wonderful street shots.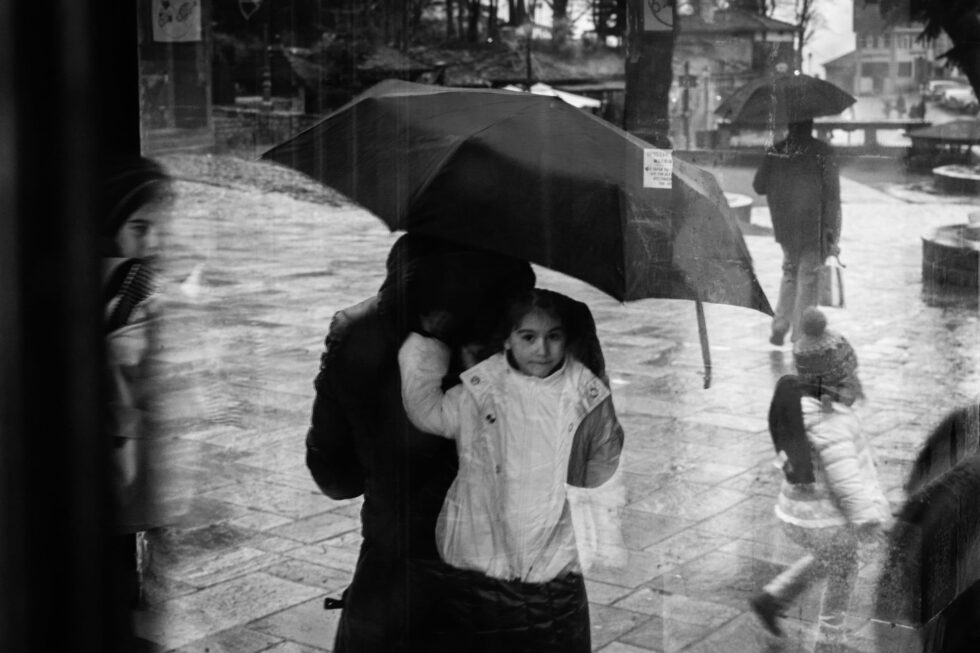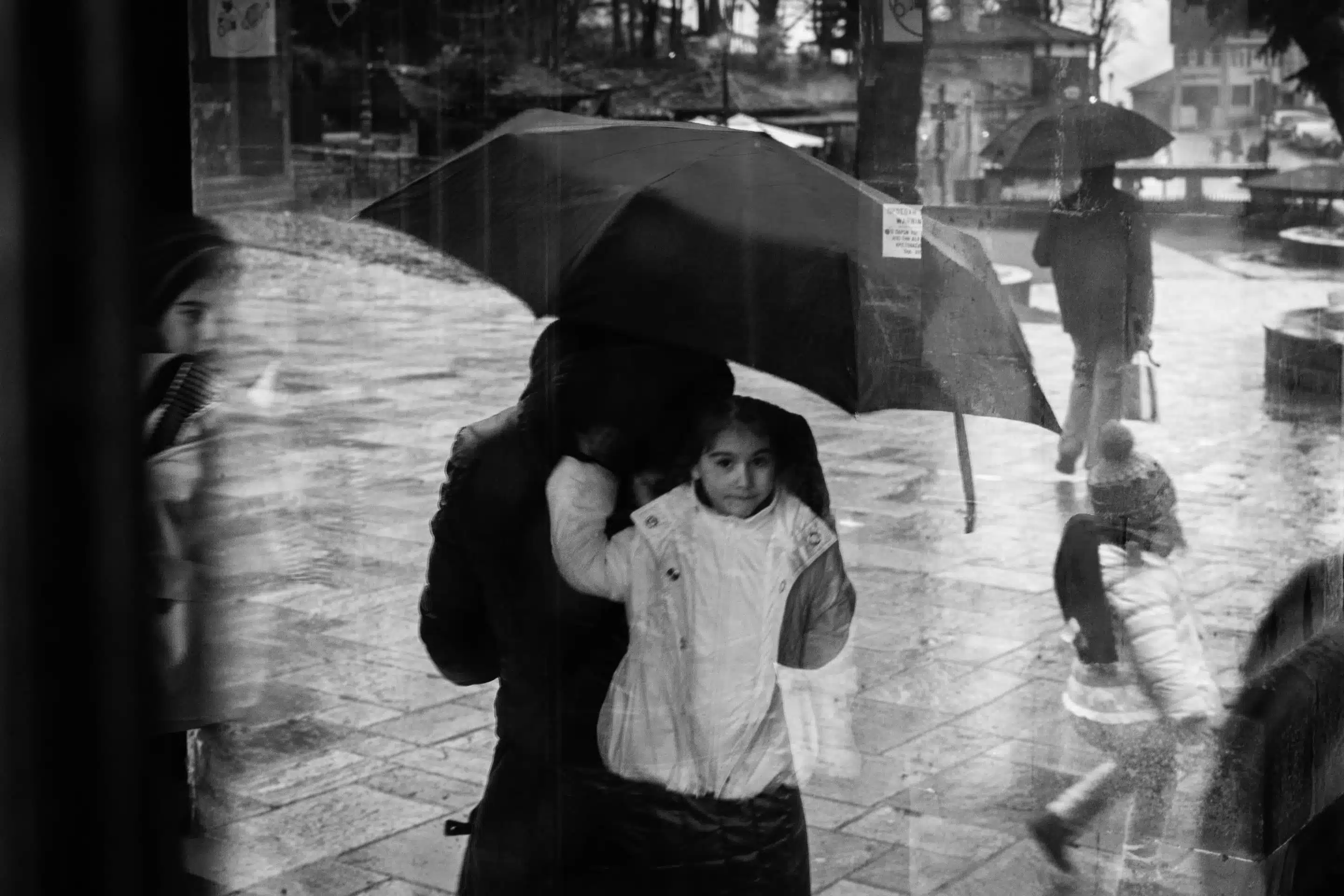 Are you working on a photography project? OR do you have one in mind or one that you'd like to start?
A year ago I discovered that I was working on a project without noticing, which was the progression of my daughters' childhoods, so I called it "Growing Up". I would like to have a street photography project, but nothing yet.
[activecampaign form=15]
What are your favourite photographs that you have taken?
I don't really have a favourite photo, maybe it's one where all my family is sleeping on one bed.
What is your favourite photograph from a different photographer?
I can think a lot of photos I really like. Right now I remember only a photo of Stavros Stamatiou with birds flying at night and all their eyes blinking from his flash (see below).

How did the course benefit you?
Joel Meyerowitz gave me the opportunity to see a legendary photographer at work.  It taught me how he moves in the streets and I loved the part of his workshop and his feedback to participants. It was great to have an online course like this, especially for someone who lives on an island.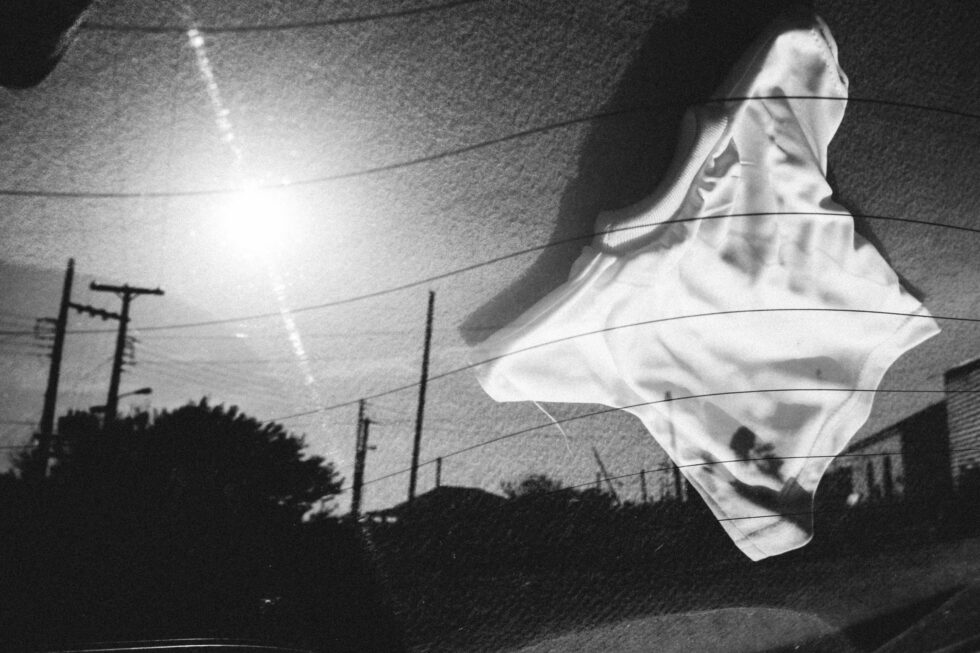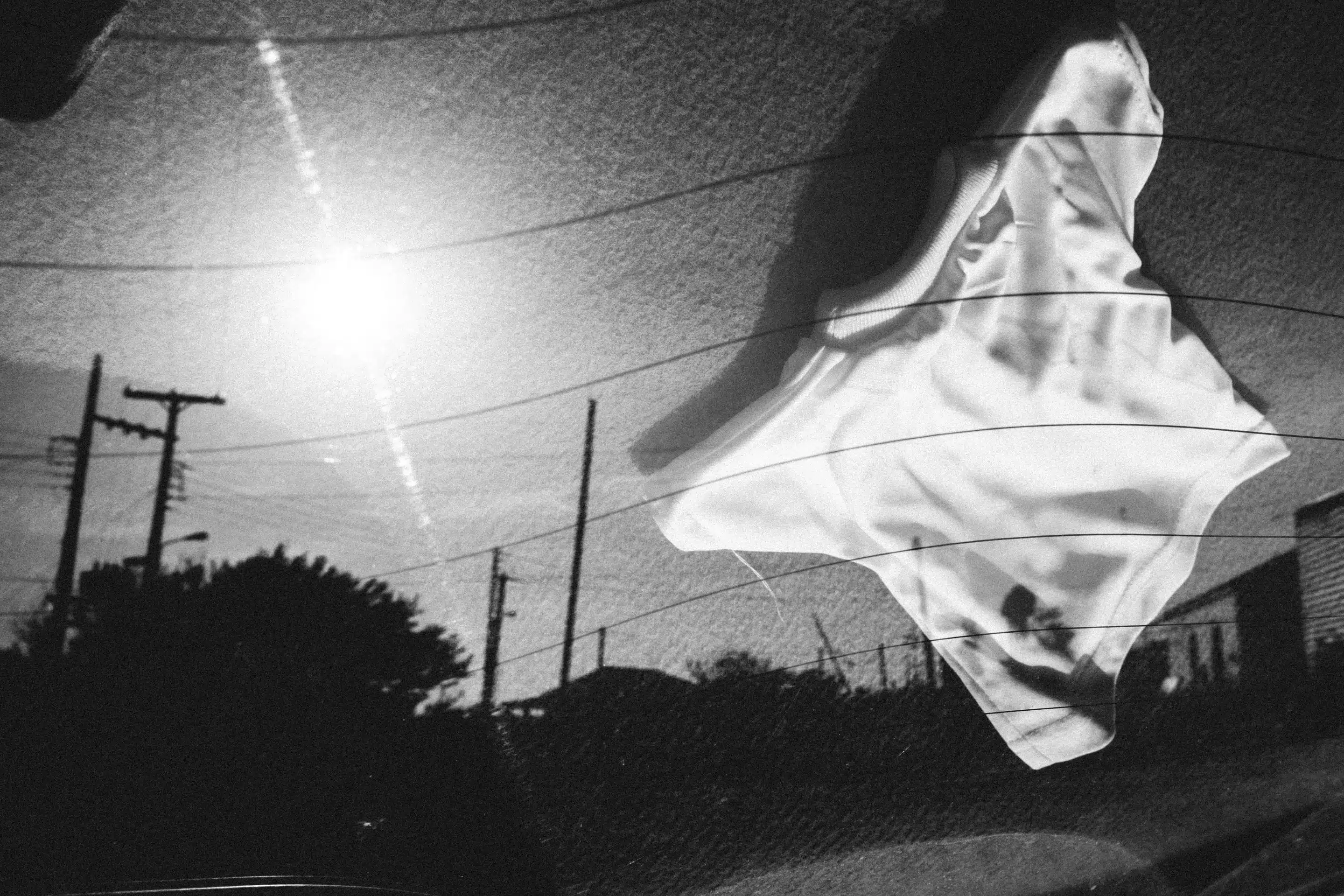 What is the best piece of photographic advice you have come across?
There is no specific advice that I consider my favourite, but the part where Joel was speaking with his students at a workshop was the part of the course I loved most.
Photo 1,2,3,4,6 by Alexandros Tsiolis
Photo 5 by Stavros Stamatiou