What I've Learned: A Photographer's Journey is a Masters of Photography series dedicated to our students, exploring the stories behind the imagery they have created
Mark Darbin is a photographer based in Portsmouth, on the south-east coast of England. We first noticed Mark when he uploaded the photo below to the photostream. We loved the originality and the humour of the shot, which are themes that run through Mark's work. When we reposted the photo on our Instagram, it was tremendously well received, so we decided to get in touch to find out more.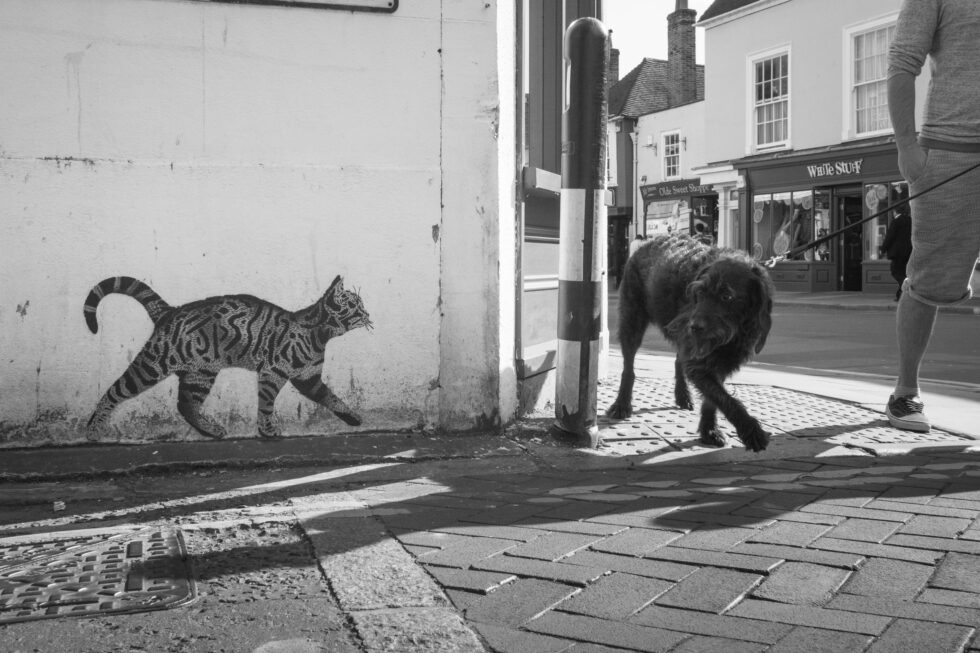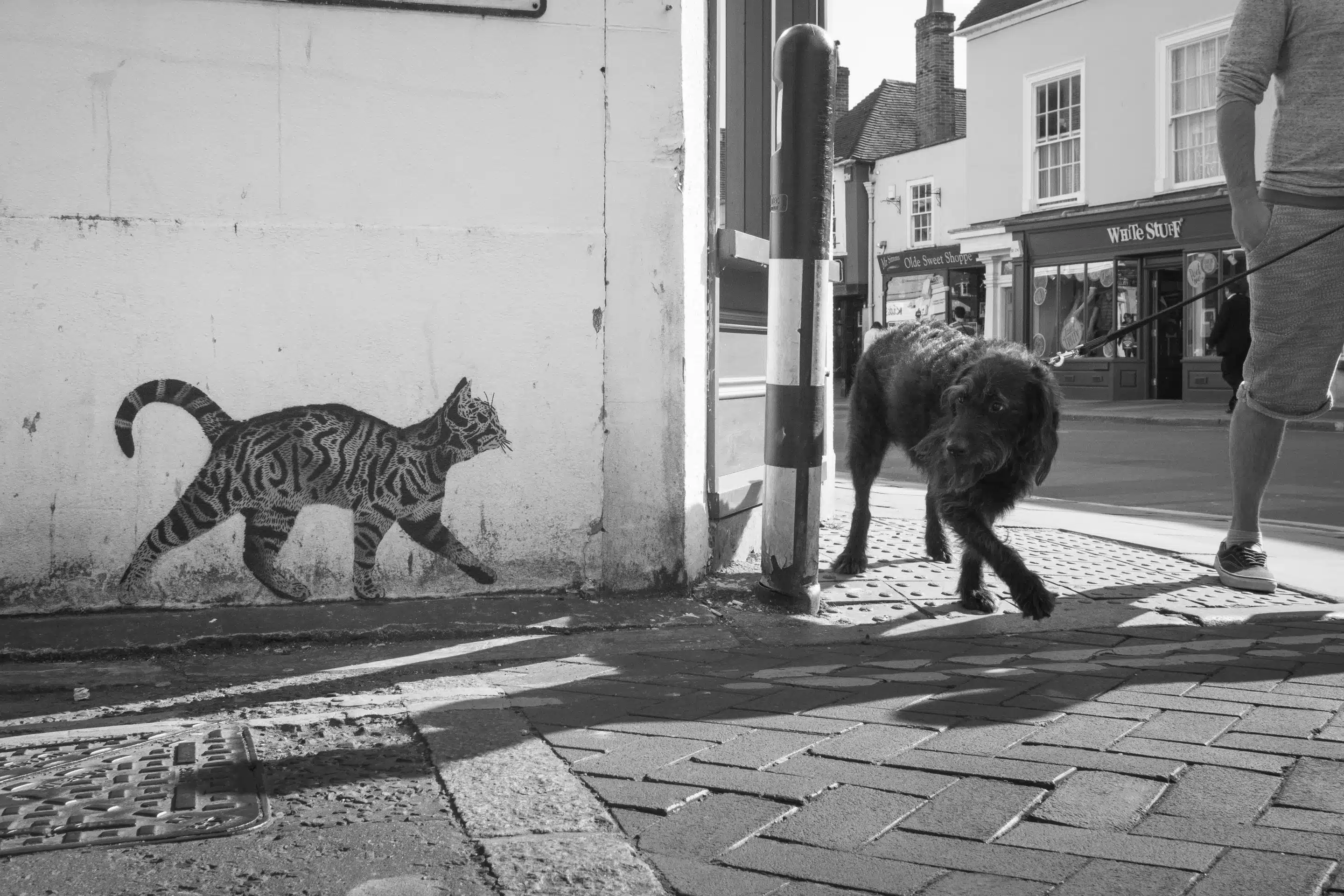 How long have you been into photography?
I've had several film cameras over the years but really got into photography about 7 years ago when I got my first DSLR.   I think that I needed a digital camera, with the more immediate feedback and the freedom to take as many pictures as I wanted, to enable me figure out how to use a camera properly.
"What I really enjoy is the challenge of trying to make a photograph out of a scene where there appears to be nothing, or to turn something mundane into something unusual."
What made you want to start taking photographs / what do you enjoy in photography?
I started off with the usual family photos and then moved onto landscapes, abstracts and macro photos.  From there I developed an interest in more urban based photography, which came out of a visit to the Tate Modern where I started photographing people interacting with the exhibits.
I'm an introvert by nature and am fairly reserved. Having a camera in my hand gives me time to think. What I really enjoy is the challenge of trying to make a photograph out of a scene where there appears to be nothing, or to turn something mundane into something unusual.  It's that moment when you make a picture out of what appears to be a perfectly normal object, or situation, and it turns into something interesting.
As an example, I've chosen the picture of two people on a beach juxtaposed in a litter bin. It's a fairly standard picture in some ways, but the real reason I took it was that they were the only people on the beach, on a fairly chilly dull day, and they'd chosen to sit exactly perpendicular with the bin and at just the right distance to line up with the slot in the top.
What is your favourite piece of kit (camera, lens or other)?
I usually use an OM-D EM10 with either a 17mm or 45mm prime, but at the end of the day these are really just tools.  The one thing I have which is irreplaceable is an old and very battered OM-1 which was my father-in-law's. He bought the camera for a trip around South America in the 70's, and was still using up to when he passed away last year.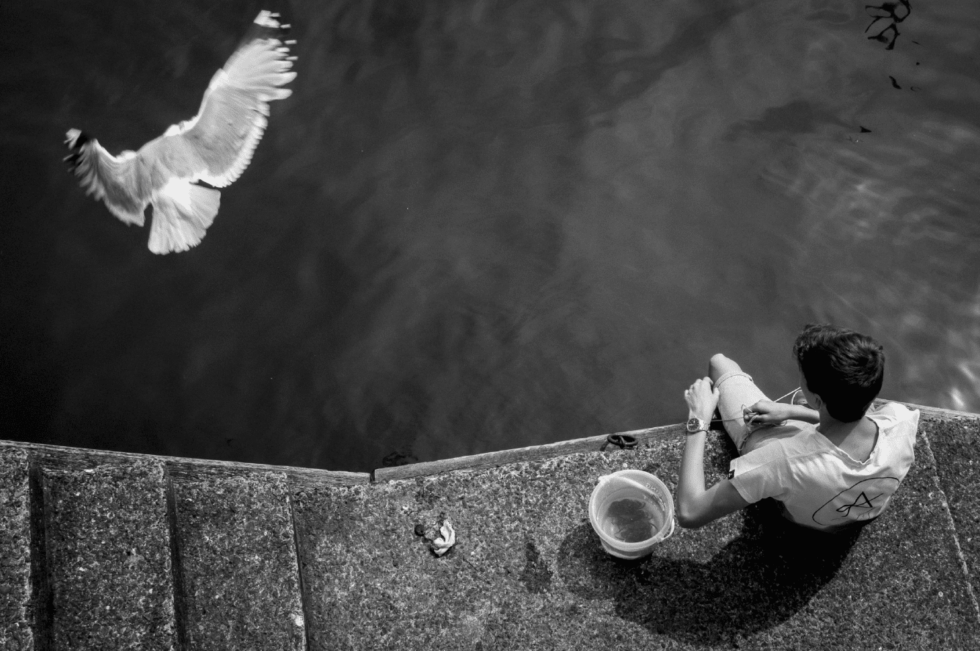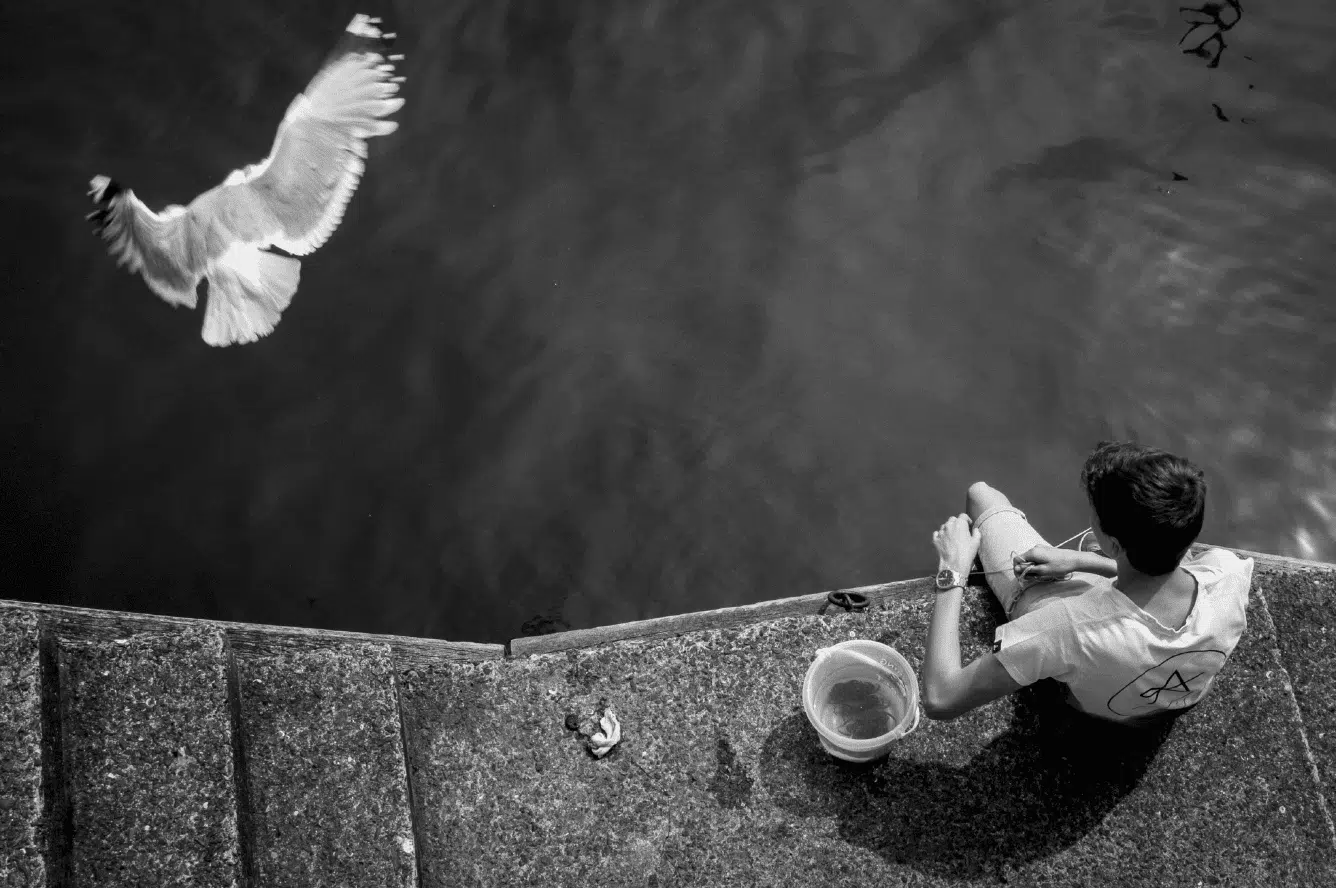 What does your photography say about you as a person?
Hmm, I had to ask my wife about this one … most of the time I tend to stand in the background and observe.  I find the ordinary often absurd and very funny.
As an example, I chose the picture of the two photographers taken from above (see below). A very rare brown bird had been spotted and they were trying to get a shot of it. This picture was taken from the sea wall and what drew me to take it was the weight of the lenses, the way the couple leant into each other and the lines. And this was all for a small brown bird that was about the size of a tea cup. However, I'd stress that I'm really not making any judgement on the amount of kit they had etc., especially as, from looks they gave me, they really couldn't understand why I would want to photograph them. So the joke went both ways.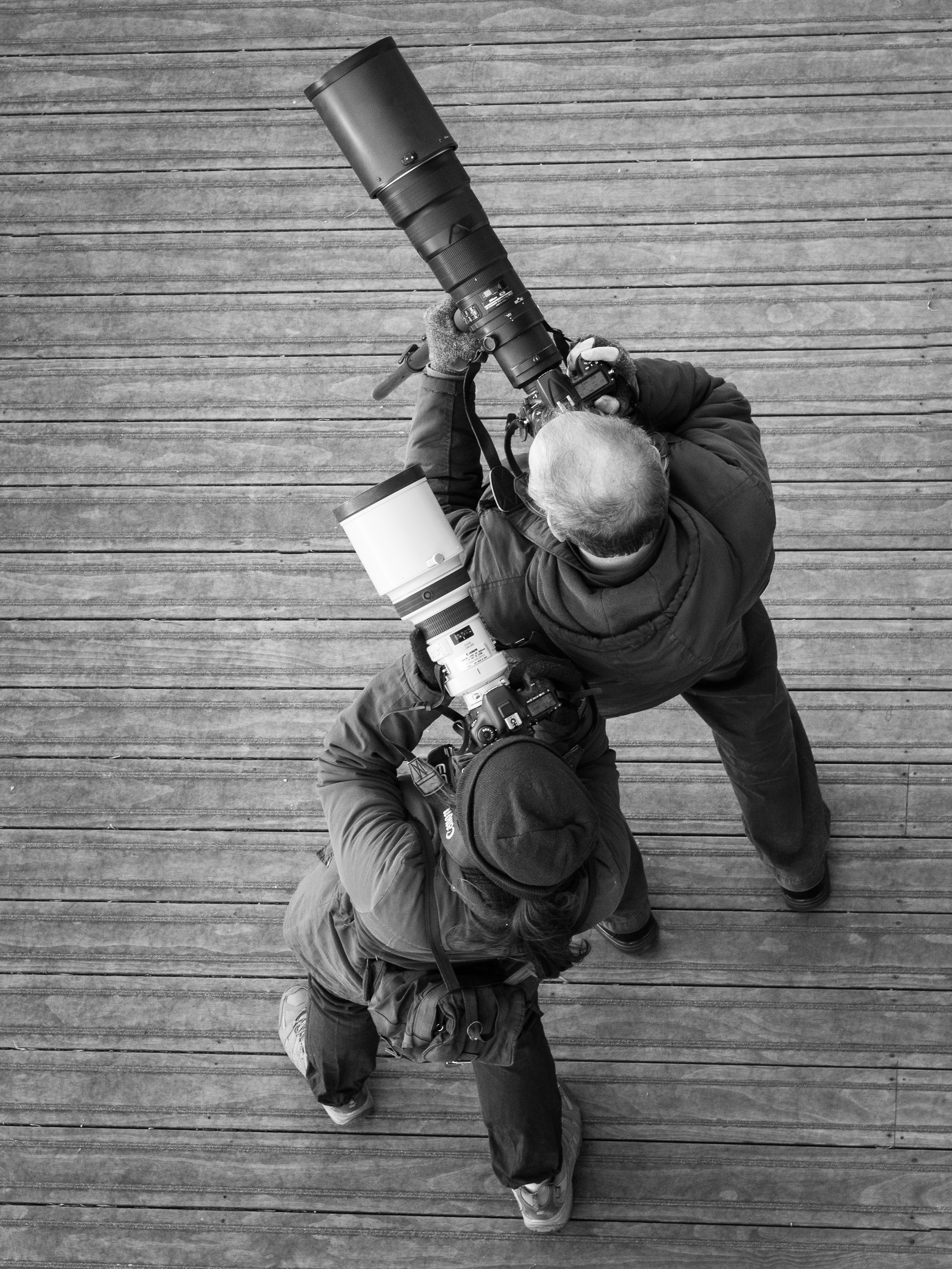 Which photographer or book has had the biggest impact on you? Why?
Wow, difficult question … there are so many, I really like Daido Moriyama, Saul Leiter, Mark Power, Joel Meyerowitz, Ansel Adams etc. Sadly I think this comes out in my photos which sometimes seem to be all over the place and often have no consistent style.
The book that has the biggest impact changes over time. However, the one that more often than not seems to be on top of the (very small) pile that I own, is Vivian Maier's. Getting past the long lost genius myth, I think that what I really like is that she can make some very candid, personal pictures, but you never feel that she was being voyeuristic or intrusive.  I think that you need to bear this in mind when photographing on the street. Whilst what you do may be legal, I'm very aware of the moral implications of sticking a camera in someone's face.
Vivian Maier never lost the humanity in the process … and she was also the only person who could ever take a good selfie.
What are your favourite photographs that you have taken? 
I've mentioned two above. One of the other ones I've chosen is the dog and graffiti cat (see top of article). I'd been walking past it for about a year thinking there must be something that can be done with it.  On the day I took this I saw the dog coming in the other direction and had enough time to crouch down on the opposite wall. Fortunately, the dog lurched in at me as it went past.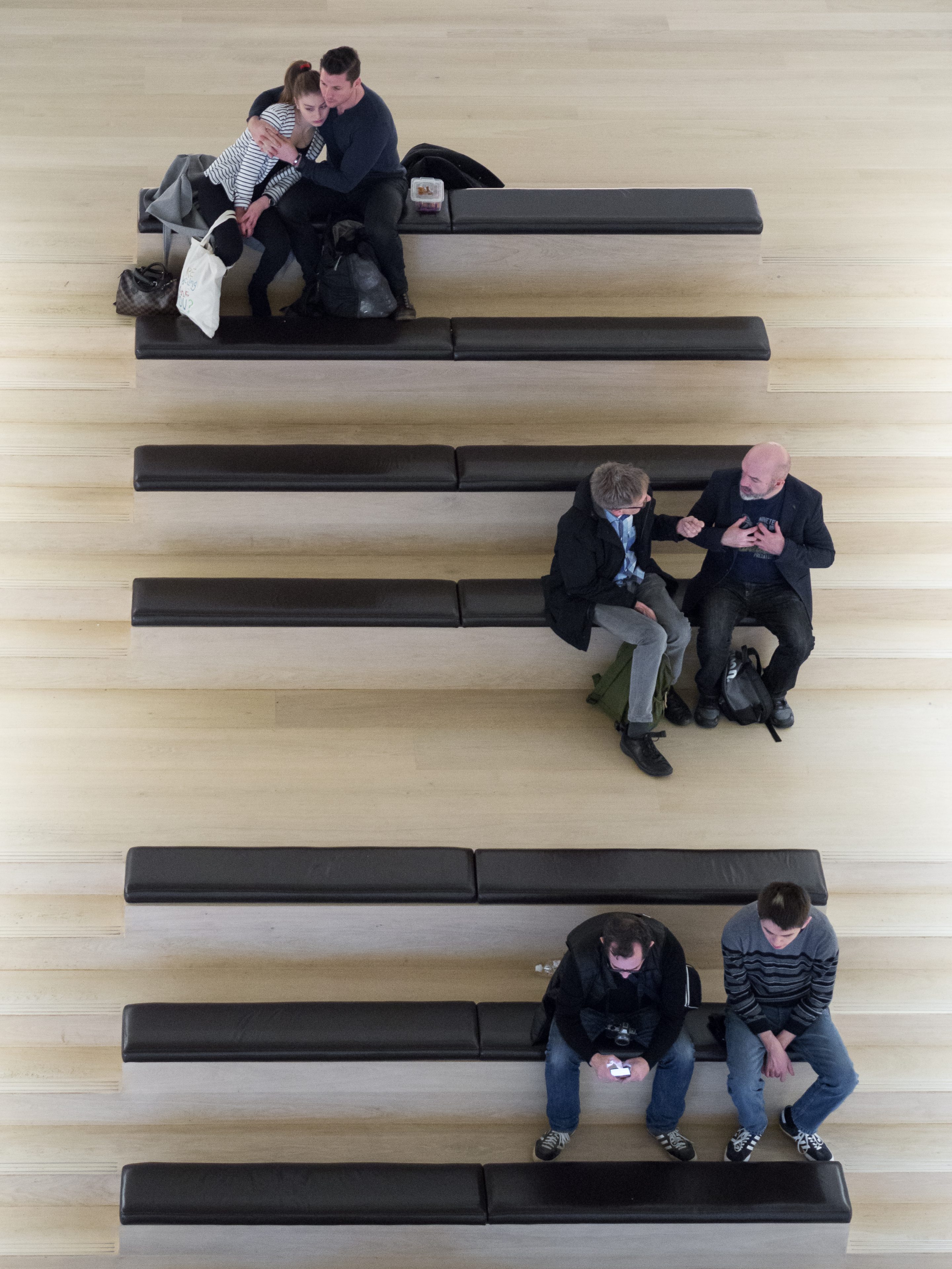 Another picture I've chosen was taken at the design museum (see above).  I noticed the couple at the top left and took the shot across the atrium to get some height, just before they all moved.  Hopefully the narrative is fairly self-explanatory.
What is your favourite photograph by any other photographer?
There are so many.  To narrow this down I've chosen from photographs that I've actually seen, rather than in a book or online.  I really like Saul Leiter's work and was lucky to see an exhibition at the Photographer's Gallery. The one I've chosen is Through Boards (see below).  I really like the negative space and the use of his signature red colour, both in the street scene itself and in the foreground, which almost makes it look like you're looking through a Rothko painting.   The scene itself looks very mundane until you see the man looking inwards from the car at the women and the group on the left. Whilst it's useful to try and copy what other people have done, I'd eventually like to be able to make photos that only I could make: Saul Leiter's colour pictures are instantly recognisable, no-one else could take them.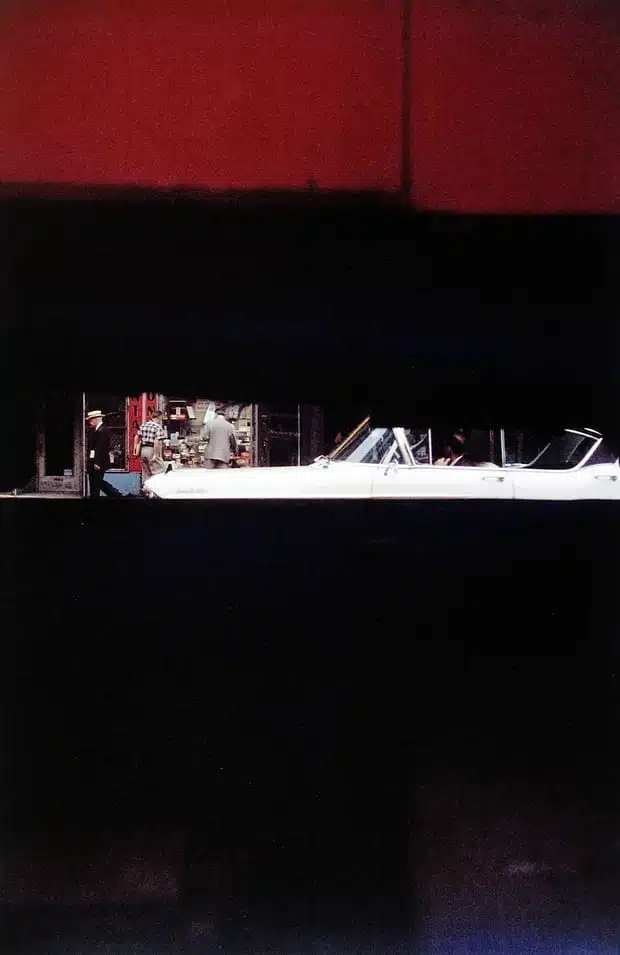 How did the course benefit you?
I was originally drawn to the course because of the street photography sections and on the basis of Joel's work in urban environments, and it was really useful to see how he approaches this. As a result I've stopped using the back screen on my camera and have started using the view finder again, which makes me much more visible, but also seems to allow you to get closer to people … and "sorry, but I really liked your smile" does work when someone asks why you've just taken their photograph.
"Joel's questions around […] what drives you to take a photograph are really useful, especially when combined with the idea of being able to construct a narrative around why you've made and selected a particular picture"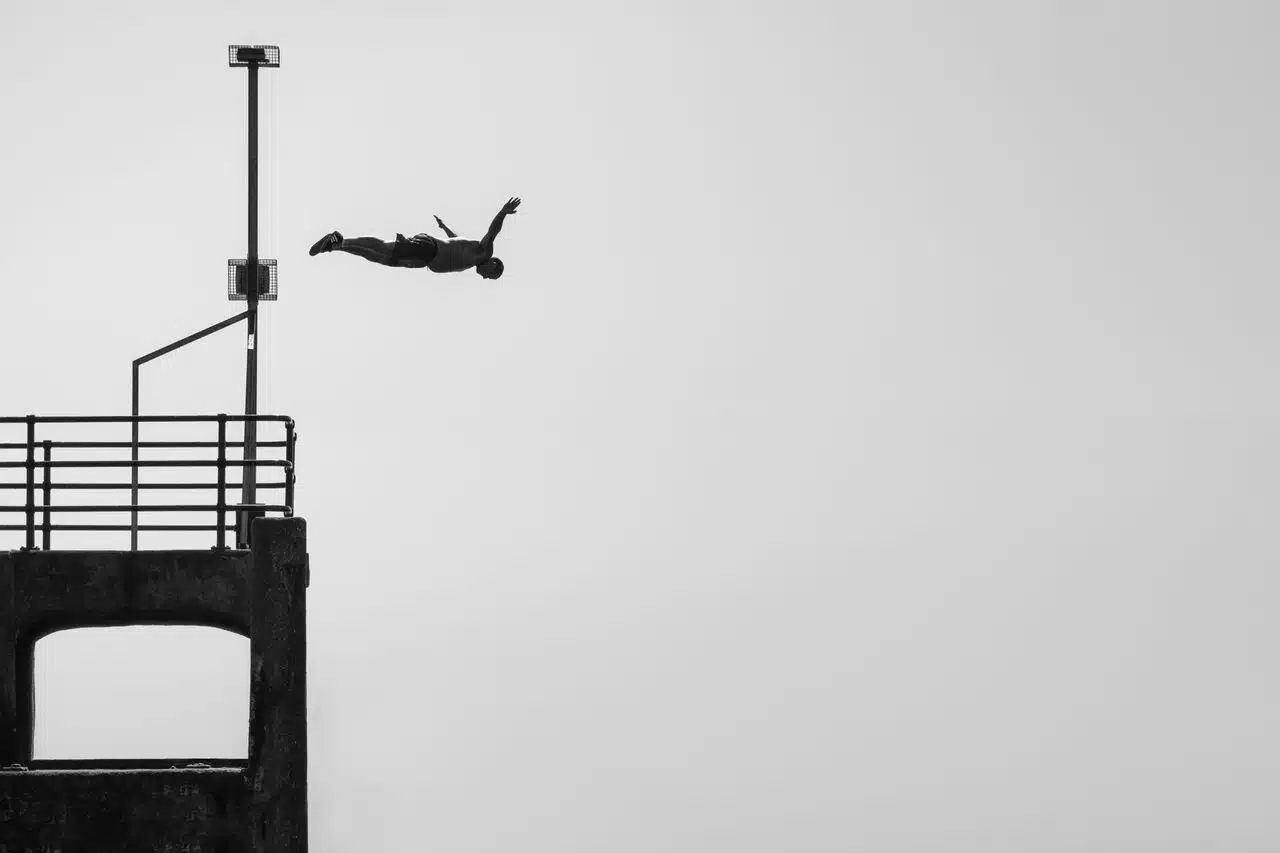 I must admit that I wasn't really interested in the student review sections, but these have proved to be really thought provoking, particularly lesson 18 and 19.  One big problem I find is trying to assess your own photographs, particularly trying to separate yourself from the situation in which they were taken. Joel's questions around finding the identity of the human being who made the photograph, what drives you to take a photograph etc. are really useful, especially when combined with the idea in Lesson 3 – Looking at Pictures, of being able to construct a narrative around why you've made and selected a particular picture.
What is the best piece of photographic advice you have come across?
"… photography looks like pictures, but is really ideas".
Photo 1,2,3,4,5,7 by Mark Darbin
Photo 6 by Saul Leiter
Get 6 amazing free lessons from the Masters
Each complete lesson is packed full of tips and tricks from some of the greatest photographers in the world.
If you'd like to learn more about all our Masters Of Photography, then why not join up to our Free Online Photography Courses, where you can trial some content for FREE before you Buy A Photography Course. Alternatively, you can join our FREE Photography Forum too.