Steve McCurry: A Life in Pictures was released back in October, 2018. The book is an intimate insight into Steve, his influences and inspirations, and his path to professional photography. It is the most comprehensive biographical story of how he became the Steve McCurry that we see in exhibitions, countless magazine covers and in his online course, with us at Masters of Photography.
THE EARLY DAYS
The book is written by his sister, Bonnie McCurry, who highlights Steve's boisterous character. The siblings are very close and she portrays their childhood vividly, labelling Steve as a "true force of nature".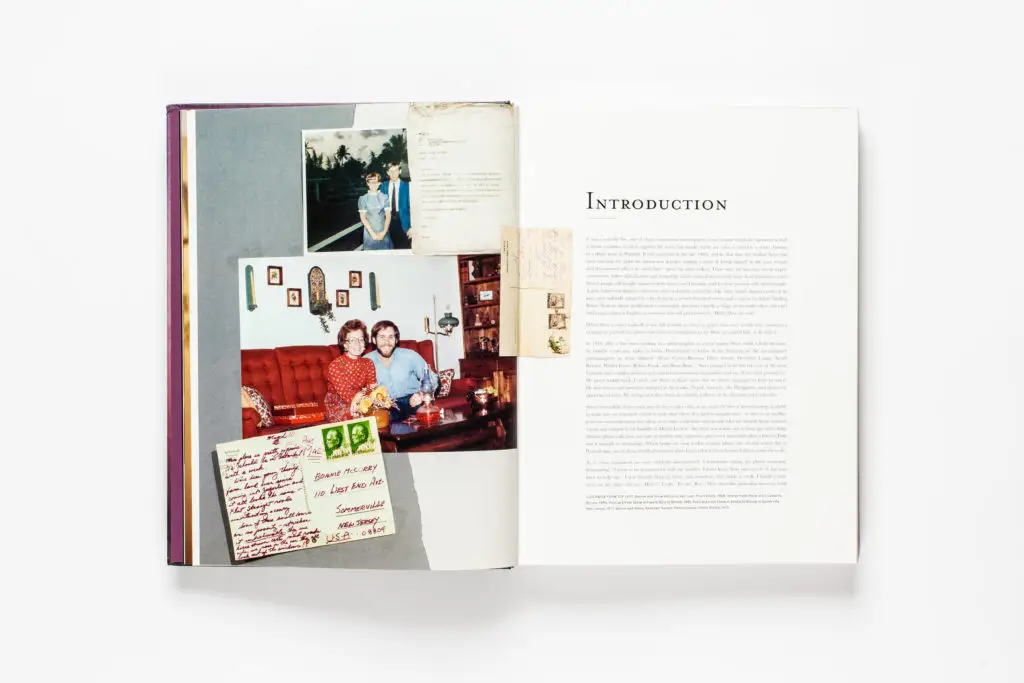 Nicknamed 'Steamroller Steve', his actions came from a desire for exploration and discovery of the world around him. As the book unfolds, it becomes clear how her younger brother, hungry for adventure, would choose to spend his life travelling and documenting the planet as a professional photographer.
Steve's character and career were not only defined by a natural sense of wonder. He was shaped by the loss of his Mother, who died when he was 10 years old. Bonnie writes about the influence that this had on the family and, although she does not say so specifically, there is a hint that this had a profound effect on the "notoriously tight-lipped" and individualistic young Steve.
DISCOVERING PHOTOGRAPHY
In 1969, after graduating from high school, Steve embarked on his first trip away from home. He would travel to Europe with a Kodak Instamatic, the first camera that he ever owned. He met a Swedish boy on a train in Stockholm, who also happened to have a keen interest in photography. When he found out that Steve had nowhere to stay, he invited him to stay with his family. The two boys would walk around Stockholm looking for things to photograph. This was the first time that Steve experienced the unadulterated joy of photography: wandering the streets with a camera, a roll of film and nothing but time. Steve McCurry, the boy, was born in America but Steve McCurry, the photographer, was born in Sweden.
After traveling in Europe, Steve returned home to America to attend college. He majored in film and cinematography and took some classes in fine art photography. One of his assignments was to create a self directed body of work. Steve chose to produce a series of photographs on doors, windows and other "inanimate…gateways…to other worlds".
When graduation came around, he had decided that he didn't want to work in an office, or even on a film set. Instead, he wanted to experience the world, and becoming a professional photographer would offer him the opportunity to do so. In fact, he was so eager that he didn't even attend his graduation ceremony!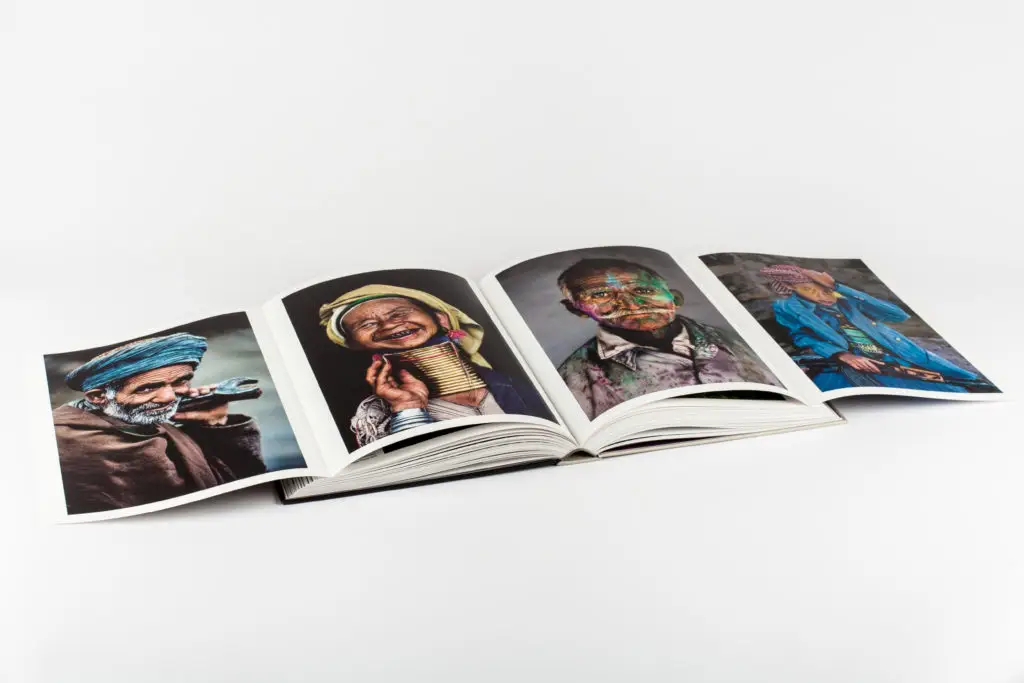 PHOTOGRAPHIC INFLUENCES AND INSPIRATIONS
Always eager to learn, Steve realised early on that "you have to study the greats, people whose work you admire that has stood the test of time". Not only does this help you to absorb creative inspiration, it prevents you from "reinventing the wheel, with all the trial and error". Studying the masters means that you can build "on the shoulders of people who came before you". This is what we, at Masters of Photography, aim to do with our online courses.
In both the book and his online course, Steve cites Henri Cartier-Bresson as an important influence. Steve was inspired by his "ability to see things that other people would walk past without noticing, to capture life as it exists at a moment in time". These moments of serendipity were what Steve found so impressive. You can see the inspiration of Cartier-Bresson's 'Decisive Moment' in Steve's shot of a young boy in Rajasthan, mid stride, as he runs down a bright blue passageway: a perfect moment in time.
Another important inspiration came from photographer Elliot Erwitt. Steve was mesmerised by his ability to tell a story in his photographs. Erwitt uses "deceptively simple images" that convey "deep narratives". When his sister asked Steve what he saw in Erwitt's work, he explained that "people respond emotionally to his images, they feel something".
Absorbing the genius of the great photographers is an important first step. Like all prominent artists, Steve then went on to forge his own path and create his own photographic identity. The result is a lifetime of travelling the earth and making mesmerising photographs along the way.
There is so much to learn about Steve's tumultuous life with exciting stories of war zones, illegal border crossings and plane crashes. The book includes his classic photos as well as over 100 previously unpublished images. Most importantly, it gives us an intimate insight into how he became the man, and the master photographer, that he is today. If you're a fan of Steve McCurry and want to learn more about the making of a master, we wholeheartedly recommend checking out this book.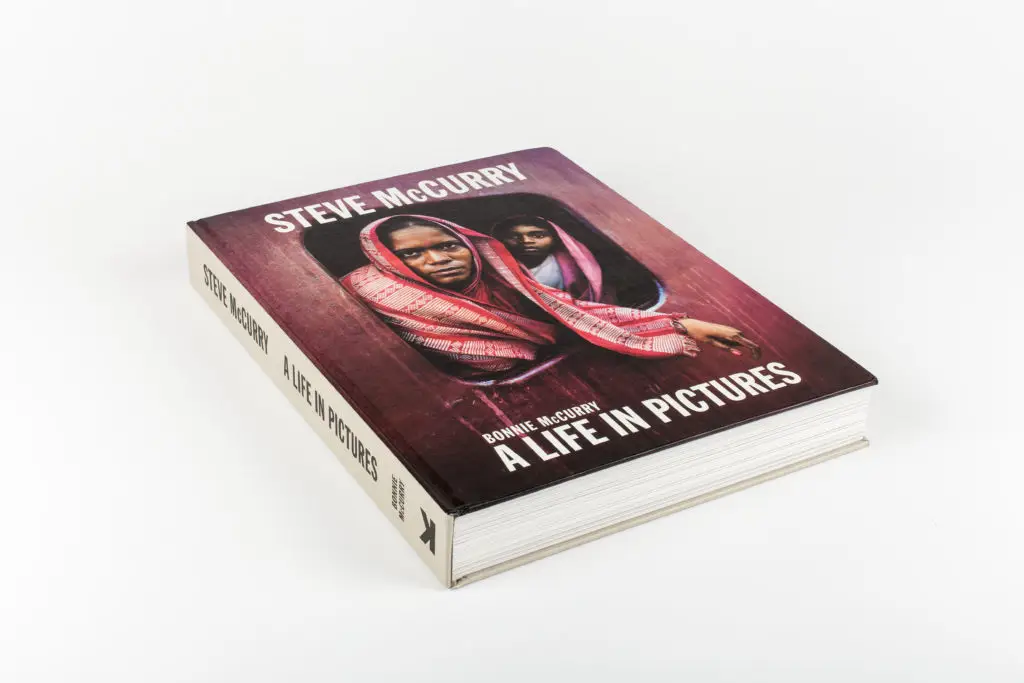 Get your copy of the book, with 100 previously unpublished pictures, as well as the Steve McCurry classics here.
You can also learn more about Steve McCurry's online photography course here.
Get 6 amazing free lessons from the Masters
Each complete lesson is packed full of tips and tricks from some of the greatest photographers in the world.
If you'd like to learn more about all our Masters Of Photography, then why not join up to our Free Online Photography Courses, where you can trial some content for FREE before you Buy A Photography Course. Alternatively, you can join our FREE Photography Forum too.